"This church ministry is not a show boat but a Rescue boat. We are committed to rescuing the lives of those lost in the sea of humanity, whose soul has not been Born Again and those who have not been Discipled to know and receive who they are in Christ Jesus and to especially be strong and stand in the coming persecution of the Saints.

Go into all the world and preach the Gospel to every creature." Mark 16:15

"How To Walk In These Last Days" 

Click on the Messages below to get your CD copy Today!

WE WANT TO HEAR FROM YOU! Have you been blessed by this Ministry? Tell us about it!

Get Your Ministerial Credentials

Make Us Your Home Church!

"My friends! So Glad You Came! Take your time and browse around and make yourself feel right at home". 

Evangelist Anita Fuentes and 

Pastor Ignacio Fuentes

Your support is needed more now than ever before. Your donations help makes these broadcast possible and available anytime. Please donate your best financial gift today to help keep it going strong! 

- Evangelist Anita Fuentes

Mailing Address:

Evangelist Anita Fuentes 

PO Box 9570

Rancho Cucamonga, CA 91701

Mailing Address: EMOAF Evangelist Anita Fuentes PO Box 9570 Rancho Cucamonga, CA 91701

The Evangelistic Ministries of Anita Fuentes 

EMOAF'S Christian Business of the Year 2016 - Florida

Meet a Christian company in Florida who has honored the work of the Lord in this end-time ministry... click the logo for more information

With the popular title, "How Holy Are You" and more the original music by Rob Smith will leave your spirit at peace, your mind at ease and your soul resting in the presence of God. Order Your Copy TODAY! 

How To Break A Cycle You Have Lived with Far Too Long

"You need to get Saved. You need to get saved right now. Time Is Up." 

 Evangelist Anita Fuentes and Pastor Ignacio Fuentes

EMOAF Church - Become A Member Today!

Pastors Ignacio and Anita Fuentes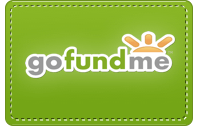 Open Your Eyes People Broadcasting Studio and Location

Started using this nifty tool as of June 15th 2016

Check out our Official Open Your Eyes People End-Time Breaking News Media Website

Have you received from our ministry? 

Then please show your support and appreciation by giving a donation.

Thank you in advance for your love and support. We Love You. In Jesus name, Amen.​

Join others with your own 11:59 coffee cup! Great for your favorite beverage and an excellent conversation piece. Get one for you and a loved today for a donation amount of: $15.00 or more U.S.A. only (includes shipping & handling)

International cup orders require a $25.00 donation or more (includes shipping and handling)